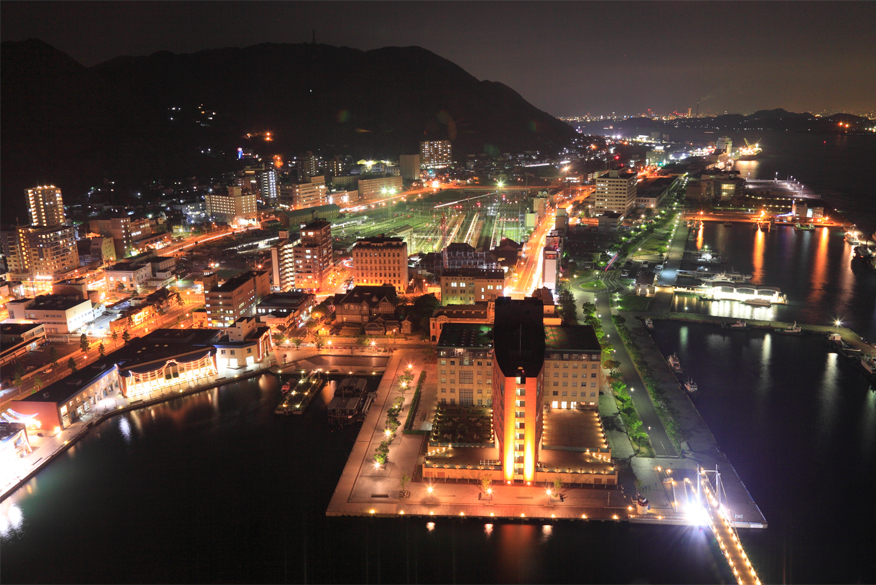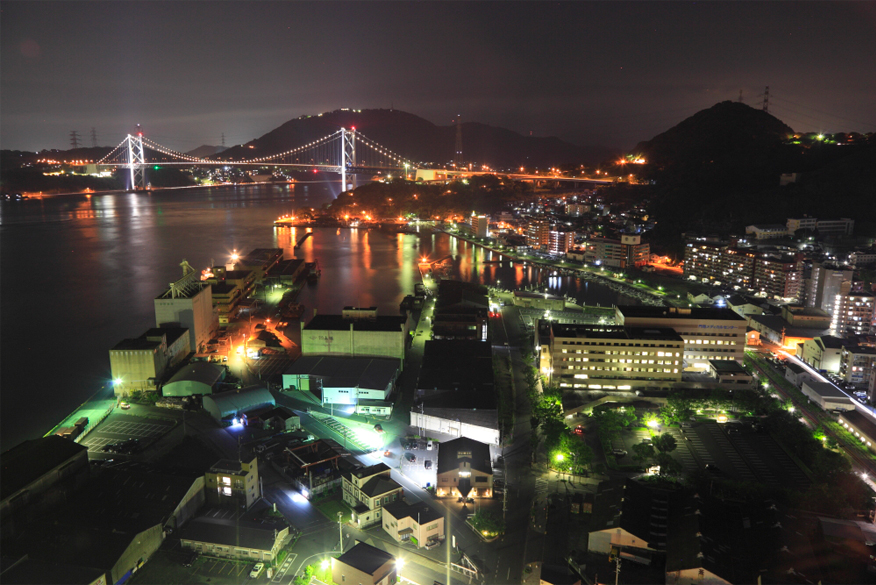 Moji Bay originally grew to prosperity through international trade. The 31-floor (103m) Mojiki Retro Heimart high-rise condominium built by famous Japanese architect Kisho Kurokawa also serves as an observation room. The views of Moji Port,which grew to prosperity as a port overseeing international trade during the Meiji and Taisho periods and of city streets established to facilitate city functions will transport visitors back in time with the atmosphere of what feels like another country. Plus,at the light displays held during the winter season,all the illuminated historical buildings around Mojiki Retro and the warmly-lit decorated trees make this an area perfect for enjoying a romantic night.
The observatory room is open from 10 am to 10 pm (admission permitted until 9:30 pm).
Approximately 10 minutes from Chugoku Expressway – Kanmon Expressway "Mojiko IC." Or a 5-minute walk from JR Mojiko Station.